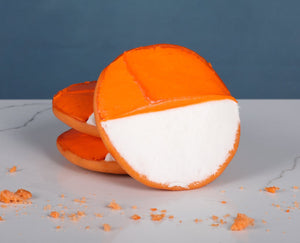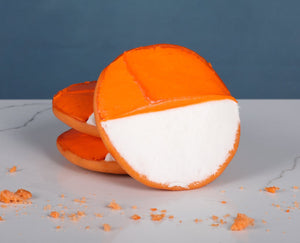 On Sale
The perfect complement to our famous HalfMoon Cookies--Introducing the SunUp!  A luscious Vanilla and Orange Cookie with our traditional vanilla buttercream frosting alongside a new orange zest buttercream frosting.  Like our HalfMoons, SunUps are baked from scratch every morning using all of the finest natural ingredients and hand frosted with care.
If you're a fan of our HalfMoons, you're going to love our SunUps!  

Stay tuned for other seasonal cookie releases frosted with various colors for everyone to enjoy.
Please note: all orders ship Monday & Tuesday.